Montana Grown Wool Blankets
Wrap yourself in the soft comfort of wool and rediscover what it means to REST.
100% virgin Targhee Wool - Made in the usa
Warm, Breathable, Comfortable
Life is mentally and physically demanding.
What if we take time to remember:
How good a glass of water tastes on a hot day? 
The sweet smell of new rain?  
How incredible it feels to finally sit down when we are exhausted?
Underneath the comfort and warmth of a soft wool blanket, what if we remember what it means to "rest"?
Wrap your mind and body in a 100% Targhee wool blanket and feel the weight of the day melt away.
Let woolen warmth be your companion as you sink into a moment of comfort. As shepherds at Montana Wool Company, we know what it means to be frozen in mind and body after giving it your all.
We understand stress and worry.
We see "tired" as a frequent and unwelcome guest.
We appreciate putting your heart into everything you do.
You are only human. Why not learn to
REST
again?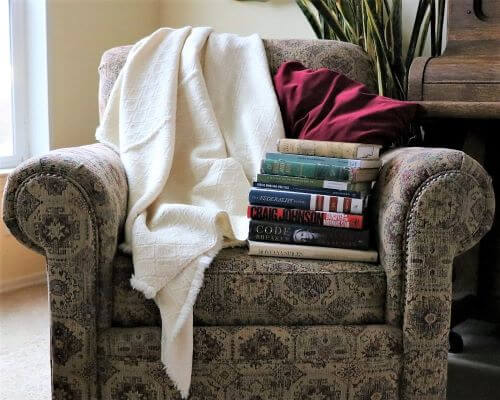 Legacy Yogo Blanket
Pairs Well With:
Afternoon naps, Sandra Dallas, Kristin Hannah, and Carrie LaSeur novels, and a glass of Prosecco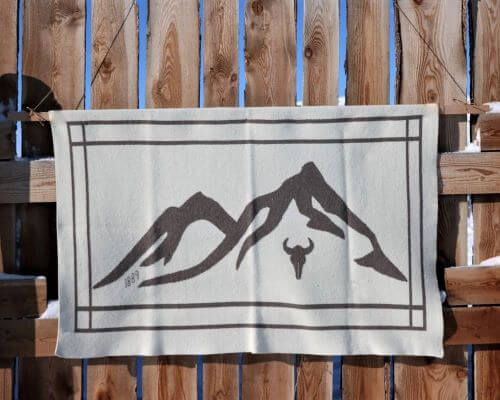 1889 Montana Limited Edition
Pairs Well With:
Evenings by the woodstove
Ivan Doig, Norman MacLean, and A.B. Guthrie books, and Cold Smoke Scotch Ale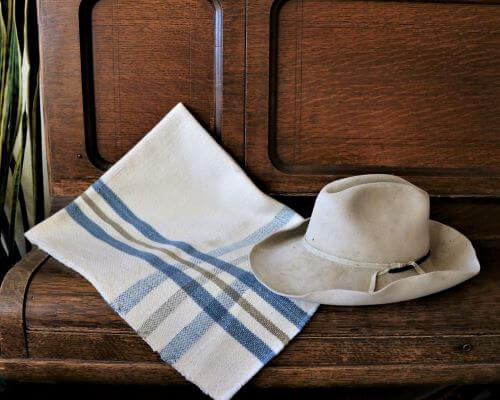 His Side of the Mountain Baby Blanket
Pairs Well With:
Bluebunch Wheatgrass and Daddies, reading
We're Going on a Bear Hunt
,
and rocks, lots of rocks
Partnering with our sheep, we grow wool in Montana and turn it into wool blankets that remind us to BE STILL so we can . . .
Run the race,
learn from others,
make a difference,
and tell our stories.
Benefits of Montana Wool Blankets
How to order your warm wool blanket
What size and weight of blanket do you want?
Select your favorite wool blanket
Which of our soft wool blankets fits your home and style?
Comfort and rest delivered to your door
Select your shipping options and warm yourself under the covers.
"Thank you for producing a lightweight and soft, yet warm blanket. It's wonderful to have a quality natural product supporting our ag industry and highlighting the majestic mountains of Montana."
"The Yogo blanket has such a sweet beautiful woven pattern. It is light and very warm - just right for an old person and also soft enough for a baby to be snuggled in its comforting folds. I love it and wish everyone could have one of these blankets in their home."
"The 47.6 is absolutely amazing. This blanket is so soft and keeps you exceptionally warm on the coldest of nights. It's a mainstay for our bed but known to find its way to a comfy chair near the woodstove."
About Montana Wool Company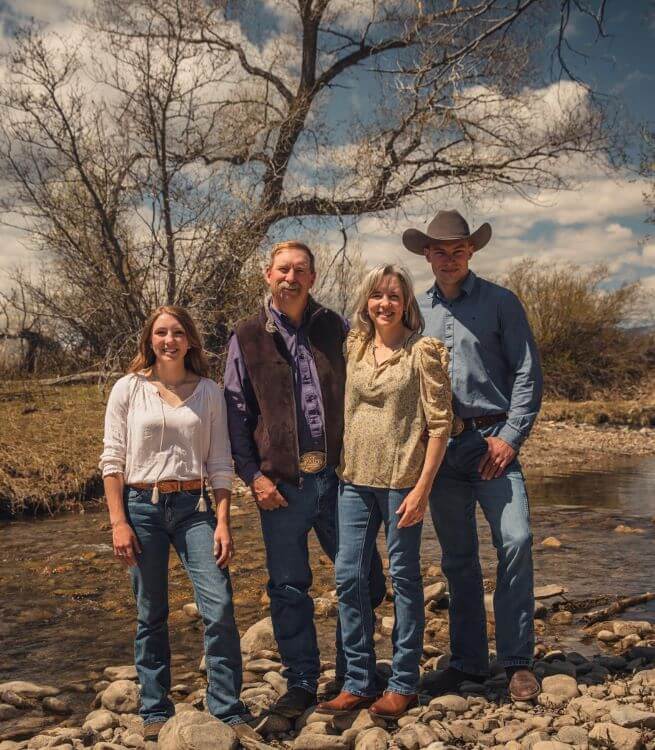 Montana Wool Company represents a family – Brent, Tracie, Ben, & Caroline Roeder; a livestock enterprise – the sheep we partner with; and a small business – the cornerstone of the American economy.
Our goal is to sustainably produce exceptional wool products made in the United States. Our mission is to help people remember what it means to rest, relax, and be still.
We are proud members of the American Sheep Industry, Montana Wool Growers Association, the National Sheep Improvement Program, United States Targhee Sheep Association, the Montana Targhee Sheep Association, and the Front Range Wool Pool.
"It is an honor to provide the basic human needs of comfort and warmth renewably and sustainably while connecting people with American Agriculture."
Montana Wool Company Vision Statemen